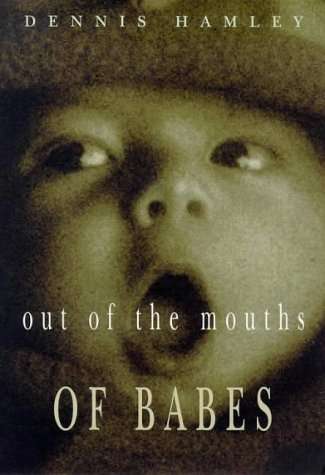 Find out what progress I'm making with new books, and hear about my plans
Special Offer !
While stocks last, the Joslin de Lay Mysteries, the Hare Trilogy and Out of the Mouths of Babes are sold as new, signed by the author and personally dedicated to the buyer if specified ! Click here for details

If you want to see want you can buy that is currently in print, there is an update to this section here. For links to buy books secondhand through Amazon Marketplace, see the complete works here.

You can purchase all my current books at Amazon, and you can even get the older ones from Amazon marketplace.

Now available from OUP
The paperback edition of Mystery Stories - click on the picture. From creepy school computers to bungling bank robbers; from lost villages to deadly Christmas presents :
The Long Journey of Joslin de Lay
Click on a book to read about it
| | | | | | |
| --- | --- | --- | --- | --- | --- |
| | | | | | |
Modern Murder has it easy - Dennis Hamley



It's a pity about crime novels set in the present day. All this DNA, mobile phones, CCTV, laptops, emails, even fingerprints – it seems criminals nowadays shouldn't stand a chance. Though of course they do. Crime stories set in the present day are good to read and great to write: I've done a few myself.

But if you want to write a murder mystery of the old sort, one which is solved with just your eyes, your ears and your commonsense, you've got to think differently. And that's where setting crime stories in the past comes in. You've got to work out the solution to the mystery for yourself because there's nothing to help you. You don't know where people are because there are no phones, not even landlines, you can't move faster than walking pace unless you've got a horse, a letter will take months, nobody has thought about fingerprints and DNA wasn't even heard of. That's why I turned to writing crime stories set way back in the past – and decided to set them in the Middle Ages.

The figure of a seventeen year-old French minstrel lost in England stole into my mind and the The Long Journey of Joslin de Lay (originally called The Joslin de Lay Mysteries) was the result. They were first published by Scholastic and came out between 1998 and 2002 – six novels set over six hundred years ago in about 1370, telling the story of Joslin's quest from France to Wales to find his mother after his father was murdered. Being a minstrel, Joslin sings his way through the land because, even though England and France were at war, he's welcome everywhere. He can sing in inns and taverns to ordinary people, he can sing in Oxford colleges, he can sing in castles to Earls. All of society is open to him. He has his own big mystery to solve, which finally comes clear in the last book. But on the way, in every town he comes to – London, Oxford, Coventry, Hereford - murder stalks him.

Of Dooms and Death,
A Pact with Death,
Hell's Kitchen,
A Devil's Judgement,
Angel's Snare,
The False Father.

Six separate mysteries, lots of dead bodies – and Joslin solves them all.

But it's not just murder which follows him. A forbidding, threatening character is hunting him across the land as well - and he possesses the key to the whole of Joslin's story.

The Middle Ages really are another world. So much research to get everything right, all of it fascinating. Here are some ways in which I tried to make the facts come alive.
• At the time the novels are set, Europe was just getting over the Black Death. So one of the books concerns the villain using the bubonic plague for his own ends to kill his victims.
• The Hundred Years War, between England and France was on. It's very important to the books. It sets off the first and is part of the solution of the last.
• The Church believed some things couldn't even be thought of because they were so dangerous. That meant that some books were forbidden: it was mortal sin to read them. One of Joslin's mysteries concerns a forbidden book about something the Church thought was about the most dangerous thing of all. But some people read it and murder follows.
I loved writing these books. I said I'd do just six, each one a separate standalone novel but with one larger story overarching them. My hero wouldn't die at the end but I'd make sure there couldn't be any more books about him. Although…well, you never know!

When they came to an end and I finally had to say goodbye to Joslin I felt really quite upset. We'd been through a lot together but I knew he would be happy and well-provided for and I often think of him still singing and living with his wife, a girl he meets on the way (whose name I won't tell you because he meets quite a few) then loses her but finds her again at the last.. And now all six books are back as ebooks on Kindle and I'm so glad. And one day they'll reappear as fairly sumptuous printed editions, with their new covers, as 'books beautiful' which should enhance anybody's bookshelves.



From CRIME CENTRAL blog, revised for the Indiefest.








Descriptions and reviews of THE LONG JOURNEY OF JOSLIN DE LAY




A juicily macabre series of page turners




Jan Mark (Carousel)


Some years ago I was asked to review The False Father, the last in Dennis Hamley's series of six medieval murder mysteries linked by a quest story. I can't now remember much about that story except that I enjoyed it and wished I'd read the other five first.
Now, I'm glad to say, I shall have the chance. The books have been out of print, but Dennis Hamley is gradually reissuing them as e-books under the title The Long Journey of Joslin de Lay. They arfe Kindle editions - and the covers, by Anastasia Sichkarenko, are stunning.
The books are set in the mid-1300s, when England and France were at war, and concern a 17-year-old French minstrel, Joslin de Lay, who escapes to England after the murder of his father. England – an enemy country – might seem a bad choice, but Joslin is on a quest to find his lost mother, and his ultimate destination is Wales. However, not only is Joslin, as a Frenchman, feared and threatened in England, but he has been followed there by a mysterious stranger.
Joslin's adventures begin in the East Anglian village of Stovenham, where two young artists from London are painting a Doom (a picture of the descent of dead souls into Hell). He is befriended by the artists, but the locals are hostile to him. And when a series of gruesome murders occurs, linked to the plague, Joslin is the obvious suspect.
These fast-paced stories blend adventure, mystery, friendship and romance. There is just enough detail about medieval life and beliefs to bring the period to life without overwhelming the narrative. And, since Joslin is a minstrel, there are tantalising snatches of the songs he sings. I found myself wishing the series came with a CD.


Ann Turnbull (An Awfully Big Blog Adventure)








Of Dooms and Death


No sooner has he stepped ashore at Ipswich than Joslin is embroiled in murder. The great Doom painting is taking shape in Stovenham church, but each time a face is completed the person whose portrait it is meets a mysterious death.. "The devil walks abroad in Stovenham" says the travelling friar. There is danger, heartache and cruel murder before Joslin finds the truth and can resume his journey.
There was no doubt. Near where the altar had been there were legs encased in green hose, a barrel chest in red doublet and shiny leather jerkin. Whoever it was looked sound asleep too.
Fearfully, Joslin crept closer. Then he caught his breath. He knew who lay there. And he was not asleep.


A fine and unique take on crime fiction,

by "oracle255"
When I first read this book, I was amazed to see it belonged in the child's fiction category. Although the writing style is simple enough for children, some of the nuances of the story may be beyond them, and it is this that helps older readers enjoy it also. Starting in a French castle, the story leaps almost immediately into the plot of this, and the coming series, of books. Our hero, Joslin de Lay, finds himself on an epic quest, but finds many problems on the way, the first of which he encounters after landing himself in the south east of England.
The many characters that Joslin meets are some of the books finer points. Each one, with their little idiosyncrasies, play an important part in this, and the following books, and even small parts may turn out to be of great importance. I really enjoyed this book, especially during some of the later, heart pounding scenes. If any book can make you confused and frightened at one time, this is it. Any fans of crime or horror fiction will love this book, and the following books in this series of six.


Amazon 5-star review




A rattling good yarn

, by "nogginthenog"
Set in England of the 1300's, if you can imagine a kind of junior Cadfael - but featuring a minstrel rather than a monk - you won't be far wrong. It starts off a little slowly, but hang in there, as once Joslin actually sets foot in England the pace picks up nicely and continues at a good clip. There are a few unexpected plot twists at the end, but I won't spoil it for you - read it and discover them for yourself. Be warned that there are a few gruesome moments too, although nothing is unduly dwelt on: this is the equivalent of a family film - a book which the whole family can pass around to read and enjoy. I'm now looking forward to reading the next in the series!


Amazon 5-star review,

by Juli Jones
I don't suppose I'm the only lover of historical fiction and murder mysteries to feel excited when I discover a new series. I loved Cadfael and Dorothy Dunnet and CJ Sansom's Tudor mysteries (except when they got too long). The Joslin de Lay series may have been written with children in mind but the complex plot, sense of menace and overarching mystery will work for readers of any age. I'm looking forward to all five volumes.


Christopher Wiseman

(poet, professor emeritus Calgary University, recipient of Order of Canada for services to poetry and creative writing education)


The Joslin de Lay novels by Dennis Hamley are a real treat and I can't get enough of them. Set in the 1360s, they invoke a tense, disease-ridden and shaky society which the author re-creates in loving and glancing detail as the protagonist faces his problems head-on. And Joslin's problems are not minor ones. Always moving westward, from France through England, heading for answers he must find in Wales, he encounters treachery, murder, ill-spirited people seemingly out to stop him finding out the truths and answers he desperately needs to understand his life. But, more than that, Joslin comes face to face with evil, and this novel, like the others in this marvellous series, broadens out until we have both a classic quest tale, with all odds stacked against success, and a wide battle, which draws us inexorably into it, between good and evil. Joslin becomes, quietly but persuasively, our everyman, trying to save us from forces of the devil himself. This is an astonishing series, worthy of being put up with the Cadfael books. The books are exciting, provocative, beautifully written and the product of an author whose many other books demonstrate a keen intelligence and, above all, a deep capacity for emotion. Kids will love the cliff-hanging adventure. Adults will respond to the way the protagonist becomes the hope of the world and someone who must stand firm in order to protect civilisation from the chaos of evil. VERY strongly recommended indeed.



Indie E-books Review

by Jan Needle
The way that children's attitudes to learning history have changed is a constant delight and amazement to me. I sat in a pub in Cumbria a couple of months ago and listened to an eleven-year-old called Henry dispute some World War II 'facts' a friend was airing – and then put him right. It was an amazing moment. The speaker is a history fanatic, and not often wrong. But Henry – politely and calmly – suggested he might have misread, misremembered or (horror of horrors) misinterpreted.
It was a weird moment, made weirder by the fact that Henry was absolutely correct, which the 'expert' munificently conceded (with delight, I must add). He wanted to know where Henry got his knowledge from, and was told 'the horrible histories' which he, being childless, had never heard of. 'So do you like history?' he asked. 'Love it,' Henry replied. 'It's so much more exciting than what goes on round here!'
When I was a boy, I hated history. It was indeed so boring, and I still can't see much value in knowing the names of all the kings and queens who croaked hundreds of years ago. But Henry knew, in detail, the ins and out of plots to assassinate Hitler, and why, and when, and how. And loved it. He loved the nuts and bolts, the feeling that real people were involved. Which leads me on to Dennis Hamley's Of Dooms and Death, the first part of 'The Long Journey of Joslin de Lay.'
This book, these books, achieve the knack of 'getting into' history, and making you see, and feel, it through the lives and personalities of the protagonists. Joslin is the Gascon son of a Gascon troubadour, who has to flee to Britain after his father is mysteriously targeted by assassins. Dying, he leaves Joslin very little – his harp, his troubadour's tunic, a locked metal box, and some money. A canny English mariner relieves him of the cash, but does take him to the east coast – not Wales, where Joslin has been told he has to go to find his mother and the answer to some knotty mysteries.
It is at a time of great political upheaval – the peasants are revolting, for want of a better rule of thumb – and it is not long after a major outbreak of the Black Death. Joslin, in fact, spends his first night in England in the ruins of a church. When he digs into the soft earth to hide his harp and his tiny residue of coin, he finds a rotting skull. He is in a burial pit. What's more he's being watched, and before very long he realises he is being hunted to the death.
The plot moves like wildfire, and Joslin's troubles multiply at breathless speed. He meets a youth called Robin, a lovely girl called Alys (Joslin is quite susceptible to lovely girls), and at least one mysterious clergyman. There are lords and their hangers on as well, who have a habit of getting themselves serially murdered in the night. Poor Joslin, inevitably, is suspect number one. He is French, he is not a peasant…and he has absolutely no reason to be where he is. Rhyme, yes – he's a troubadour. But not a reason in the world that the English can accept.
While the language avoids Middle Age mummery like the plague (forgive me), the whole thing has a wonderful authenticity of feel. Boys and girls get almost equal weight, and some of the dangers they must face are honestly exciting. My friend Henry up in Cumbria is going to get a copy, believe me. I'd be astonished if he didn't lap it up. It's history, with plague pustules and buckets of blood thrown in, and it's not just the baddies who get most horribly hanged. There are five more in the series to come. I want them now!







A Pact With Death


A London mystery. Arriving with Alys at the house of Randolf Waygoode the painter and his apprentices, Joslin finds himself in the middle of strange events. First, the body of an unknown man is found in the Thames. Second, one of Randolf's apprentices has disappeared and is found murdered. His throat is slit and he bears the boils of the Plague. Two deaths in one. There is a double-dealer in death somewhere in London. Terror stalks the streets and Joslin must beware of it.


"Father Thames will give you cheaper lodgings then any Fleet Street tavern, I think. It's a pity I couldn't put you further upstream wheree the tide's weaker and you might have rotted unknown. But no matter. I should have remembered how stubborn night-watchmen can be. Still, you'll probably drift out to sea now and that will be an end of you."


A push, a splash in the black water and the companion was gone.

I enjoyed the first volume of the Joslin de Lay series and this one even more. It gave me a real sense of the claustrophobic confusion of the mediaeval city of London in the years immediately following the Black Death. Hundreds of years later I think that Dickens would have recognised the lightermen fishing yet another body from the Thames and checking it for valuables before deciding how to deal with it with minimal bureaucratic fuss. Likewise the various officials - the casual, the prejudiced, the opinionated and the decent - were authentically portrayed and nicely differentiated from one another. What really made the story grip was the genuine bafflement of the plot, the macabre details and the unremitting pace. Highly recommended - especially for lovers of the Cadfael mysteries or CJ Sansom's Tudor series.


Julia Jones



Fourteenth century London. The "city" is small and squalid, overcrowded and busy, surrounded by walls built in Roman times. Outside are the villages of Hackney and Tottenham. Waste runs in the streets, murder is commonplace and into this place arrive French minstrel Joslin de Lay and his close friend Alys, both grieving after the death of Alys' beloved Robin. Joslin is escorting Alys to the home of her guardian – master painter Randolf Waygoode – before he travels on to Wales. But no sooner do they arrive at Randolf's house, when Joslin is threatened several times. When one of Randolf's apprentices goes missing, somehow it's Joslin that is under suspicion and he sets out to find out what has happened. His search for the truth gives us a glimpse of life in medieval London. From the gravedigger to the local coroner, each has a part to play in the story.
But there is another thread in this tale, one that I suspect weaves through the entire series. Who – or rather what – is stalking Joslin? There are hints of strange encounters, pacts made with the Devil and promises of immortality. I admit to being concerned about reading book 2 of a 6-book series, without having read the first one. And I suspect that reading the books in sequence might make the wider series arc of the story more understandable, but book 2 is perfectly readable in its own right and I didn't feel disadvantaged by not knowing what had gone before. There's enough information fed into this story for it to make sense in its own right and be a complete stand-alone tale.
What I loved about this book was the richness of detail. The names of the streets, the journeys within the city and outside of it, the descriptions of the river and the depth of the lives of London's inhabitants. The research is meticulous and brings the story alive. I felt like I was there in the city, with the sights, sounds and smells of a fourteenth century London, still in the grip of the plague. But this isn't a story about the disease that wiped out so many people in medieval Britain and the plague is simply a part of everyday life.
This is a historical mystery for children/young adults. But the history is subtle, woven in so deep it's not history at all – just reality. There's a fantasy element for those who like that kind of thing, but not enough to spoil the story for those who don't. Lots of action and adventure story. A great read for children or adults.


Debbie Bennett (Indie E-books Review)




A riveting read.


The Observer








Hell's Kitchen


An old scholar is murdered in the library of Doncaster College, Oxford just as he is about to unearth a great secret. Joslin arrives in Oxford and finds himself enveloped in a mystery with sinister, horrifying implications and its roots deep in the past. Two people are seeking
answers and revenge, while forbidden and terrible knowledge is abroad in the college. Joslin is led to a confrontation which could literally tear the heart out of him.
It was like no plant Joslin – or even Gilbert, with so many years behind him – had ever seen. They stood in the pouring rain looking down but fearing to touch.
What stood up from the earth was no plant. Gilbert turned away. They saw a human hand, part of a body which must have been there for weeks, buried next to the cursed mandrake.




Great, one of the best books yet

by A Customer
This one is the third in the series and probably the best one yet. Joslin has reached Oxford and has to sing at the college. Here he learns secrets he should not know. Along the way he meets new people and makes friends and enemies. The book contains a few surprising twists and you will not be able to put it down, I couldn't!


Amazon 5-star review



This time the hapless Joslin is in Oxford. Still being stalked. Still attracting the ladies, and the unwelcome attentions of a murderous cast of characters while making his sweet music. The whole novel is filled with darkly clad strangers and the pace is still breakneck. The descriptions of 14th Century Oxford are amusing and thought provoking but somehow one never feels them as less than accurate. The language is modern and the fine balancing of history and a modern feel is maintained.
What increasingly amused me was how the Fellows (who should be striving for knowledge and truth) are intent on hiding unpalatable realities (usually murder) or inconvenient truths (anatomy) which calls their very purpose into question. How little changes? That's one thing I really enjoyed, making the leap of faith from present reality to fictional history, and seeing how closely the two melded. I laughed as I read 'I should never have credited Fellows of Oxford Colleges with open minds.' And there was many another chuckle in the course of my reading.
Hamley is an expert at giving us observations on so many things that today we find ordinary (transplants for example) and yet keeping the modernity of his characters and their fictional world to the fore. We do not see them as benighted people further down the scale of progressive history, but flawed people, just like those we might find today. Despite his comments at the end that most of the Oxford he described is no longer as it was, I felt I knew each street and district of Joslin's Oxford as well as I know the present day town. (Obviously Joslin didn't have the benefit of Blackwell's to rest in which I do when I go there. But then I'm not usually careless enough to have my horse stolen either.)
I don't read a lot of this sort of fiction and dare I say it, the concept of 'Horrible Histories' quite appals me (not that I've read any) and I admit to being completely flummoxed by the twists and turns of the complex plot, battered this way and that and continually wondering just 'who dunnit?' But I was never overwhelmed. Just led by the nose through a range of possibilities and of course the perpetrator was the last person I expected. It'll give any young (or old) person with an interest in this kind of thing a run for their money. I'll certainly go back (and forward) to experience the rest of the series.


Cally Phillips (Indie E-books Review)








A Devil's Judgement



Coventry is the next place on Joslin's journey. He meets Crispin, another minstrel, and Miles's band of travelling actors on their way to the Corpus Christi Miracle Plays. But one actor has disappeared, Miles and his band do not seem welcome in Coventry and the performances of the plays are surrounded by danger, murder and mystery.
He stood up. Here was someone newly dead and left for others to find or be buried in leaves, eaten by animals and never known at all. The open eyes glittered upwards. Greasy, black hair, pointed, even rat-like nose and chin. The bloodsoaked garment was a minstrel's tunic. Lambert of Shoreditch had come all the way from London to meet his end in the Forest of Arden.



A Lot of Fun

, by "A Customer"
These books are really enjoyable, they take you back to medieval England and throw in a mystery to boot. I can't wait to see how the series finishes.


Amazon 5-star review



Dennis Hamley's impressive new novel.


Historical Novels Review








Angel's Snare


Crispin is coming home to Hereford to claim his inheritance and Joslin goes with him. But a body is found at the foot of the tower of St Ethelbert's Cathedral and when Crispin finds out who it is he realises that there are people who don't want him there and are set on his on death. He and Joslin together come to a terrible climax in which they face a truly nightmarish end.
The murderer watched the body's almost graceful progress until it reached the roof of the nave. There, it teetered on the edge, nearly lodged in the guttering, then fell further like a monstrous bird shot with an arrow. It hit the ground below and spread out, still, sprawling as if its arms and legs were carefully placed in some strange display in the grey moonlight; its robe showed black against the stony ground, almost like the wings of an angel of death.
"Useless then, useless now," the murderer said, then stepped back into the tower and felt a careful way down to the foot of the ladder.





The False Father


At last Joslin meets the mysterious figure who has secretly followed him across England into Wales. But when this man tells him who he is, Joslin's world collapses round him. However, having solved other people's mysteries, now he is on the brink of solving his own. The journey is long and hard, the clues he has followed all the way from France are riddling and not to be trusted, there are men and women dead on the way and the secret buried in the past is so hard to unearth
It was as if a dark angel or the devil himself, or the huge black spider of Joslin's dreams, descended on them with dreadful suddenness and then vanished. But in that instant, one sinuous arm hooked round Edmund's throat and the other plunged a knife deep inn his back. The body pitched forward with a gurgling cry and the death-dealer was gone, before anyone could draw breath. After the first moment's shock, Joslin knew he had just seen how, with strong arm and smooth stab, his father and Rhys had died. At lost he knew he had been right all along about who killed Guillaume. And yet…



A gripping end to a gripping series,

by "oracle255"
In the final book of the Joslin de Lay mystery series, we discover the real truth behind Joslin's history, his father's secret locket, and that odd man with the sallow, pock marked face who has been following our crime-solving minstrel.
Although in places the story may be a little slower and less heart racing than the other books, the plot contains many interesting twists, including the reappearance of one of Joslin's old flames! But the main reason why you would want to buy this book is to find the answers to all the questions that we've thought up since reading the first book.
Dennis Hamley's writing appeals to all ages, and this book is a fitting end to an impressive series of crime thrillers. Plus we finally get to see Joslin on the book's cover.

(Sorry Oracle. You won't see him on the Kindle cover. It doesn't matter: Anastasia's cover is much, much better than the old one so Joslin must live in your imagination only. DH))




Amazon 4-star review



This is the last in a series of six medieval murder mysteries. Joslin is a young French minstrel on a quest to find his true parents – a journey which takes him from France, across England, and ultimately to Anglesey. The first section of the book tells the story of Joslin's father Guillaume, but leaves it incomplete. This enables the reader to understand the quest even if they have not read the other books (as was the case with me). When we eventually meet Joslin, he is in the Black Mountains of Wales, being pursued by the man with the pockmarked, sallow face – who is believed to be a spy for the exiled Welsh prince Owain Lawgoch. Joslin meets up with his lost love from an earlier book, and eventually, after many twists and turns and several murders, finds out the truth about his father.
The story is gripping from the first page, and moves at an incredible pace, covering great swathes of the Welsh countryside and the whole range of human emotions. The characters are simply drawn but in keeping with the style of the book.
A great deal of historical research lies behind this series, and the author's account of how he researched it is a story in itself and shows how much work is involved in what might seem a lightweight tale.
With its skilful plotting, fast pace and just the right amount of historical detail, this story should spark an interest in history as well as entertain.


Ann Turnbull ( Historical Novels Review)

Yule Logs now out !
Click on the cover to order from Amazon UK
Christmas has always been and always will be a special time of year, a time either of great happiness or great sadness and sometimes both. Here are eight stories of different Christmases, all of which are memorable in their different ways.
The stories are arranged in order of age: the first for young children, the last for adults.
There are two World War 2 stories, one which refers to it and one which refers to another war. There's a football story, a ghost story and two stories with carols in them - and a lot more besides. There's a story about a really weird Christmas guest and another about a tumultuous family row. All ordinary Christmases to start with, but which turn into being anything but ordinary.
Each story has a postscript telling what real memory lies behind it and how it came to be written.

Many of my earlier books are back in print via the Back-to-Front imprint of the Solidus Press. I have chosen some of my favourites to be rereleased by this new publisher. Here are some that you can read now :
The Great Football Treble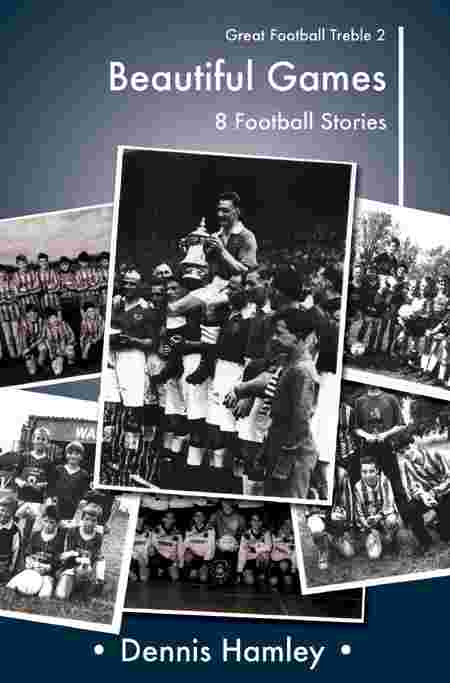 All three books are now available. You can buy them by clicking on the titles :
Two chilling ghost stories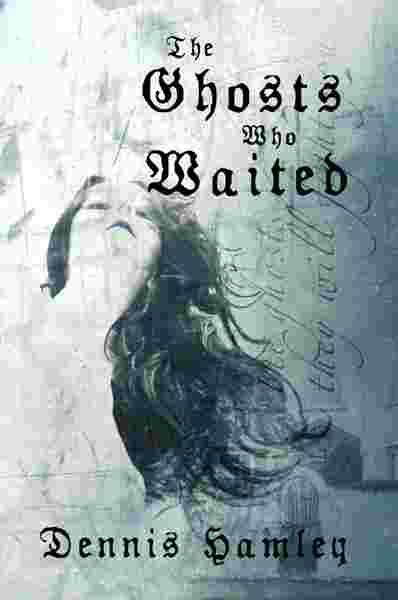 You can buy them by clicking on the titles :