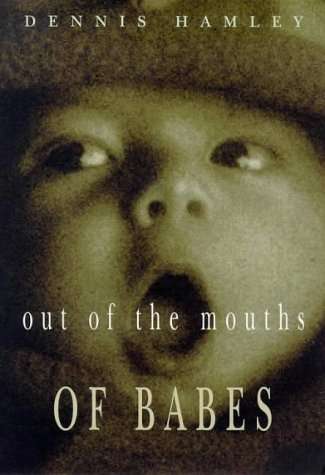 Find out what progress I'm making with new books, and hear about my plans
Special Offer !
While stocks last, the Joslin de Lay Mysteries, the Hare Trilogy and Out of the Mouths of Babes are sold as new, signed by the author and personally dedicated to the buyer if specified ! Click here for details

If you want to see want you can buy that is currently in print, there is an update to this section here. For links to buy books secondhand through Amazon Marketplace, see the complete works here.

You can purchase all my current books at Amazon, and you can even get the older ones from Amazon marketplace.

Now available from OUP
The paperback edition of Mystery Stories - click on the picture. From creepy school computers to bungling bank robbers; from lost villages to deadly Christmas presents :
Non-Fiction Books
Over the years I've written a lot of non-fiction. I like taking a small part of the limitless world of knowledge, finding out all I can about it and then shaping what I know into a proper book.
Here are some which you can buy now.
WRITERS' LIVES
This is one of Longman's Pelican Big Books and is used a lot in Primary Schools. Each chapter is a little introduction to a famourswriter. Some are dead, like Anna Sewell, Ann Frank and Roald Dahl. Others, like Dick King-Smith, Jacqueline Wilson, Betsy Byars, Jan Mark, Malorie Blackman and Martin Waddell are very much still alive.
TRAINS
| | |
| --- | --- |
| | The Oxford University Press has a series of first information books for young children, called OXFORD REDS. These little books are mainly written by novelists and poets and are more like stories than collections of facts. Trains is my contribution, and because I love railways and everything to do with them, writing it gave me great pleasure |
THE FIRST WORLD WAR
| | |
| --- | --- |
| | "The war that began in 1914 happened almost by accident. In Britain, France and Russia, people seemed to know who the coming war would be fought against – GERMANY." |
THE SECOND WORLD WAR
"The First World War started in 1914 almost by accident. In 1919 the Treaty of Versailles was meant to ensure there would be no more wars. Yet the Second World War started in 1939 as its tragic and inevitable consequence."
These books, published by Franklin Watts, are histories of the most dreadful tragedies of the last century. Though short, they aim to give children over 10 – and perhaps adults – a picture of their huge scope and the driving narrative of their appalling, unstoppable progress.
SPILLING THE BEANS BIOGRAPHIES
These books, published by Miles Kelly, are spoof – but still accurate – biographies. The Cambridge Guide to Children's Books said that Spilling the Beans on Shakespeare was "highly original and quirky."
SPILLING THE BEANS ON SHAKESPEARE
SPIILING THE BEANS ON BUFFALO BILL
SPIILING THE BEANS ON CHARLES DARWIN

Yule Logs now out !
Click on the cover to order from Amazon UK
Christmas has always been and always will be a special time of year, a time either of great happiness or great sadness and sometimes both. Here are eight stories of different Christmases, all of which are memorable in their different ways.
The stories are arranged in order of age: the first for young children, the last for adults.
There are two World War 2 stories, one which refers to it and one which refers to another war. There's a football story, a ghost story and two stories with carols in them - and a lot more besides. There's a story about a really weird Christmas guest and another about a tumultuous family row. All ordinary Christmases to start with, but which turn into being anything but ordinary.
Each story has a postscript telling what real memory lies behind it and how it came to be written.

Many of my earlier books are back in print via the Back-to-Front imprint of the Solidus Press. I have chosen some of my favourites to be rereleased by this new publisher. Here are some that you can read now :
The Great Football Treble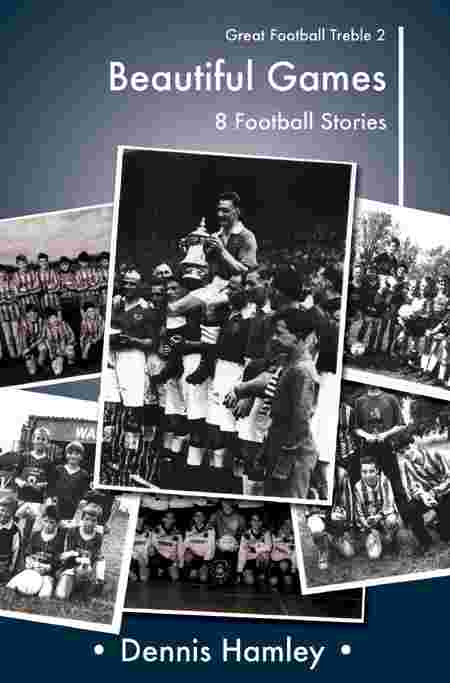 All three books are now available. You can buy them by clicking on the titles :
Two chilling ghost stories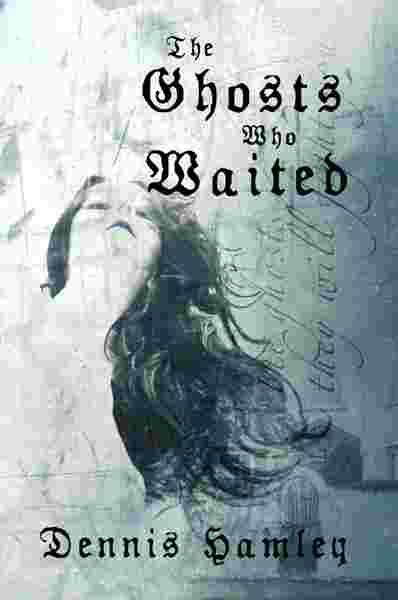 You can buy them by clicking on the titles :