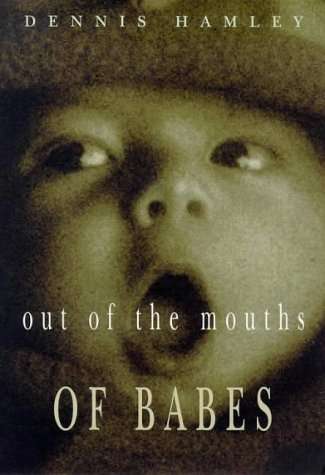 Find out what progress I'm making with new books, and hear about my plans
Special Offer !
While stocks last, the Joslin de Lay Mysteries, the Hare Trilogy and Out of the Mouths of Babes are sold as new, signed by the author and personally dedicated to the buyer if specified ! Click here for details

If you want to see want you can buy that is currently in print, there is an update to this section here. For links to buy books secondhand through Amazon Marketplace, see the complete works here.

You can purchase all my current books at Amazon, and you can even get the older ones from Amazon marketplace.

Now available from OUP
The paperback edition of Mystery Stories - click on the picture. From creepy school computers to bungling bank robbers; from lost villages to deadly Christmas presents :
Spirit of the Place
Now reissued on Kindle. Here are some of the nice reviews I've received on Amazon:


5.0 out of 5 stars A Thought-Provoking Read 15 Oct 2012
Format:Kindle Edition|
I've a confession to make - I loathed Alexander Pope at university, believing him to be a bitter, twisted misogynist! So it was with some apprehension that I read the opening pages of Dennis Hamley's `Spirit of the Place', where Alexander Pope shows his young acolyte, Nicholas Fowler, his garden and grotto.

The book opens with a quote from Richard Dawkins, which gave me a hint of deeper layers of meaning hidden beneath the text. If you're interested in the genetic modification debate, and how we relate to the planet we inhabit, or even interested in 18th century poetry and poets, this is a book that will make you think.

The first paragraphs are mysterious - Lindsey, a young student, lies unconscious while the police wait beside her hospital bed. Her boyfriend, Rod, is being held in custody. What have they done? And what is the connection between an obscure 18th century poet and a genetic research centre?

Set in 1773 and 1993, it's a time-slip novel, so let credibility be suspended for the duration. But Nicholas Fowler is utterly credible as a character - in fact, I was so convinced by him and his poetry, I almost looked him up on Wikipedia! Only an 18th century specialist could have created such a convincing environment, or composed so much elegant 18th century verse.

I also thought the genetics debate well done - Rod is all for `improving on nature', but Lindsey has a disabled brother due to an inherited genetic mutation. The argument for and against is grounded in the characters and their emotional situations.

Aimed at Young Adults of Any Age, this is an interesting, thought-provoking read.
5.0 out of 5 stars An intelligent literary novel for young adults (and adults) 15 Oct 2012
By idlewriter
Format:Kindle Edition
I loved this on first publication, so it's great to see it reissued, and not before time. "Spirit of the place" does indeed define this novel, so powerfully-drawn is the setting, and Dennis Hamley cleverly sets the eighteenth-century aesthetic of controlling and shaping the landscape against current strivings to understand and control the genetic make-up of humans. Fowler's poetry is so convincingly eighteenth-century that I'm not surprised the previous reviewer went in search of more detail - it takes an accomplished writer to pull that off. This intriguing, unusual, engrossing novel deserves to find new readers. I recommend it in particular to anyone who enjoys well-crafted and thought-provoking young adult fiction by writers such as Mal Peet, Aidan Chambers, Jill Paton Walsh and Meg Rosoff.
Comment |
Yule Logs now out !
Click on the cover to order from Amazon UK
Christmas has always been and always will be a special time of year, a time either of great happiness or great sadness and sometimes both. Here are eight stories of different Christmases, all of which are memorable in their different ways.
The stories are arranged in order of age: the first for young children, the last for adults.
There are two World War 2 stories, one which refers to it and one which refers to another war. There's a football story, a ghost story and two stories with carols in them - and a lot more besides. There's a story about a really weird Christmas guest and another about a tumultuous family row. All ordinary Christmases to start with, but which turn into being anything but ordinary.
Each story has a postscript telling what real memory lies behind it and how it came to be written.

Many of my earlier books are back in print via the Back-to-Front imprint of the Solidus Press. I have chosen some of my favourites to be rereleased by this new publisher. Here are some that you can read now :
The Great Football Treble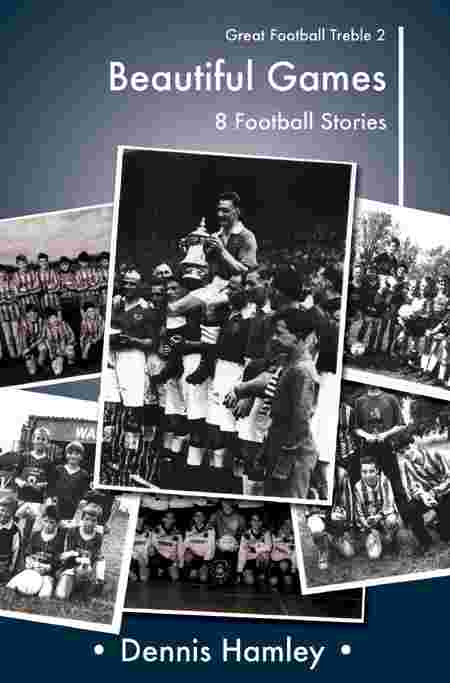 All three books are now available. You can buy them by clicking on the titles :
Two chilling ghost stories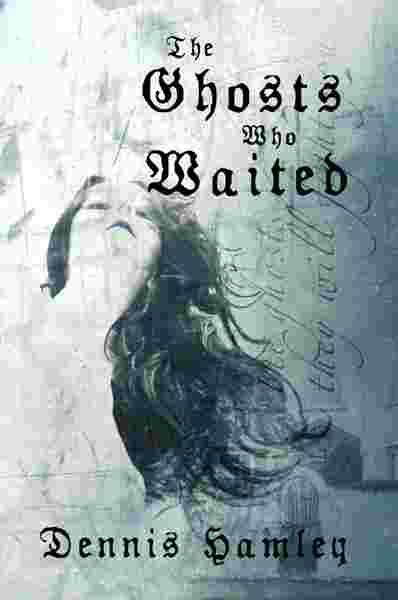 You can buy them by clicking on the titles :